Owners make substantial investments in their homes and communities, and are naturally concerned over the health of their association. Communities benefit from our proficient, reliable, and effective management company. We are an integral part of the working team of professionals for Community Associations which should include certified public accountants, reserve specialists, association attorneys, bankers and wealth managers.
Through partnership and accountability, we strive to understand your specific goals and needs, and provide guidance in critical areas such as governance, reports, and policies and procedures.
Management of any onsite staff, periodic evaluations of property and staff performance, assistance in task management and document management.
Communicate with and assist owners and renters questions and concerns.
Work closely with attorneys to get declaration modifications, advice, and assistance in legal matters.
Facilitate running of association through assistance to the Boards of Directors and volunteers of associations.
Guide Boards of Directors in monthly Board Meetings and Annual Association Meetings.
Maintain code compliance.
Evaluation and facilitation of funding options for large projects including reserve budget planning, special assessments, or Association loans.
Perform meter readings and data entry for billing.
Perform inspections of property and perform general maintenance for property appearance.
Development of short and long term planning for maintenance, repairs, and replacement of property components.
Meet with and monitor vendors as scheduled by us.
Vendor maintenance to ensure all work is performed by licensed, bonded and insured companies under properly administered contracts.
Obtain proposals for work based on an accurate scope of work.
Manage written Independent Contractor Agreements to ensure proper performance and reduce Association liability.
Manage contractors to ensure all work is performed in accordance with a Board approved proposal.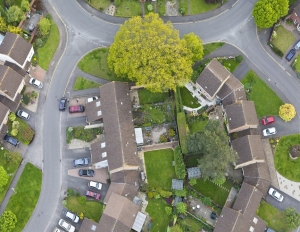 Our Other Association Services